Post by Erebus & Nyx on Jan 7, 2016 0:59:42 GMT -5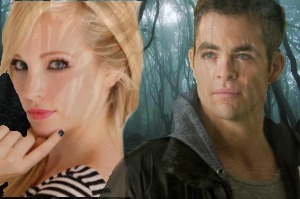 ---
BASIC INFORMATION
---
[Status Alive&Active]
Full name:
Erebus Kori Tenebris
Nyx Leona Tenebris
Name Meaning:
Erebus: In Greek mythology known as the darkest shadow. The personification of Darkness itself
Nyx: Greek Goddess of the Night. A shadow Figure
Nickname(s) or Alias:
n/a
Gender:
Erebus: Male
Nyx: Female
Species/Race:
Erebus: Reaper -- Reaper of Souls
Nyx: Shadow Walker -- Assassin of Death 
Age:
22
Birthday:
. October 31st
Erebus: 11:50 pm

Nyx: 11:56 pm
Place of birth:
. Greece
Currently lives:
. Wanderers 
Native language:
.Latin and Greek
Languages spoken:
.Latain, Greek, and English
Sexuality:
. Both are willing to explore.
Relationship Status:
.n/a
---
---
PHYSICAL APPEARANCE
---
Height:
.Erebus 6'0"
.
Nyx 5'8"
Weight:
.Erebus 172 pounds
.
Nyx 130 pounds
Hair color:
.Dirty Blonde-Light BROWN
.
Blonde
Hairstyle:
.Erebus: Usually combed over in some fashion.
.
Nyx: Down
Eye color:
.Erebus: Blue
.
Nyx: Blue
Preferred style of clothing:
.Whatever fits right to get the job done. Both enjoy dressing nice in times outside of work.
---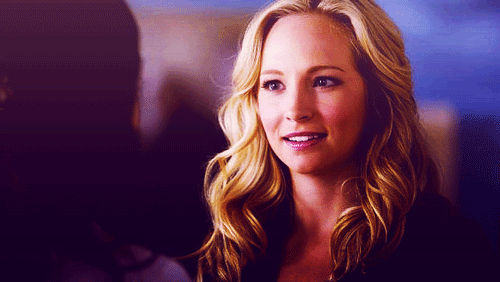 ---
PERSONALITY
---
Personality:
.Erebus: Erebus is very up front on he feels about things. In very few occasions will he hold his tongue when he senses things are wrong. Erebus doesn't care to protect others feelings on things, except for if you are someone truly close to him. Over all he enjoys having fun and meeting new people. 
.Nyx: Nyx has the personality of a wallflower. She will sit back and watch what is going on around her, carefully taking in the situation before reacting. She is rather talented at reading an individual due to her observe first, and act later personality. Due to her drawn back personality, it takes more for her to get know people.
Likes:
.Erebus: 
High energy situations and people
Night
Hunting
Fighting
Parties
Jack Daniels 
New experiences
.Nyx: 
Reading
People watching
Starry Nights
Greek Mythology
Night time walks
Hand to hand combat
Dislikes:
.Erebus:
Others disbelief in the balance of death, or the disbelief in the after life
Greece
Hunters
Staying in one place for too long
Airplane
.Nyx:
Bright Lights
Sun
Busy places
Pictures being Taken/Pictures of herself
Social Media
Fears/phobias:
They both fear being lost in their very work. Being lost to death itself, and becoming one who merely serves death and never lives beyond that. Erebus individual fear is dying alone, but also losing his sister. While his sister, Nyx's fear is becoming a burden to her brother. And becoming too much of an interruption for him to live his own life.
---
---
COMBAT STYLE, ABILITIES
---
Attitude:
.Erebus is very care free, and almost wreckless when it comes to his attitude towards others. While he has a reason to be, he only is truly serious with situations when it absolutely calls for it.
.Nyx almost always observes before reacting, giving her a very drawn back personality. She is rather calm, and comes off shy unless completely upset. With being pushed over the edge she becomes utterly unstable. 
Fighting skills/techniques:
.Erebus: Erebus usually uses his scythe in up front, controlled fighting. Very few occasions does he find the reason to be sneaky.
.Nyx: Uses her resources and surrounding to make each motion and attack very specific. She can be more sneaky with her fighting actions within the beginning of her fight.
Special skills/magical powers/etc:
.Erebus: Erebus has the abilities to teleport using his scythe, manipulate souls, see the dead and know those who have died. Alone with that he can sense the life force of others. Being a reaper he also has some manipulation of Darkness. 
.Nyx: Nyx can bland in with shadows and manipulate darkness and shadows. She can also teleport by using shadow step. Being a shadow walker she usually uses the shadows to help her blend in. Relying mostly on combat technique. She can also have a read on a persons life span from a mere touch. 
Weapon of choice:
.Erebus: Reaper Scythe
.Nyx: Daggers
Other weapons:
.Erebus: Throwing Knives
.Nyx: Throwing Knives, Poisons, and she does hold a single sword
---
---
FAMILY, FRIENDS, FOES
---
Family:
 
Unknown.
Partner/Spouse:
n/a
Best Friend:
n/a
Acquaintances:
Erebus: Rion
Enemies:
Hunters
---
---
BACKSTORY
---
Describe their childhood (birth-12):
When born, Erebus and Nyx were put into the adoption loop. Their mother died during child birth and they never knew exactly who their father was. Though their mother told people that the man came in the night. Due to these various stories that wandered Greece. The twins were seen as omens. And the people figured they would lose the children in the adoption services. Being the first born, Erebus got the talents of their unknown father to be a reaper. But Nyx had a different story.
Describe their teenage years (13-19):
Nyx always admired her brothers optimism in leaving the orphanage. But at the age of 13, a family did want to adopt Erebus...But not Nyx. Nyx wanted her brother to go on without her..To push on but her brother refused and this was when they decided they would escape. It was the night of October 30th, nearly their birthday when they ran away from the orphanage. 
While the escape had been successful, they had poor planning. The twins remained in a forest for days while the snow fell...While Erebus was more protected against fatal illnesses. His sister was not. Nyx grew very ill, and was on the brink of death when a man visited their camp in the middle of the night. Erebus tried guarding her against the man, but the man was much stronger and flung Erebus into a tree, where he could barely make out what the man was doing. The man barely touched Nyx in her fatal state before disappearing. For the month that followed Nyx was in nothing but pain...but she did get better. Neither knew who this man was, but this man was who granted Nyx life...This man was who made her a Shadow Walker.
Describe their adult years (20+):
Since the age of 14, the two took on what was asked of them. Reaping, Killing, and collecting souls to help them move on. They kept up with this life style very steadily until the recent war. Now everything has changed.
---